Private jet from Geneva to Nice
Flying by private jet between Geneva & Nice is one of the busiest private jet routes in Europe.
It is a relatively short trip across the Switzerland-France border between the two cities, and private jet movements see a noticeable peak in the summer season, when Nice Cote D'Azur becomes one of the busiest private jet airports in Europe.
For private jet charter prices or advice from Geneva to Nice (or any global route) contact us or call the PrivateFly team on +(39) 0699367684 (24 hours)
Outside of summer, private jet travel between Geneva and Nice is still a flight route that we regularly organise in both directions. Often it's when arranging private charter flights for business, for those attending events & conferences and also for second home owners who make more regular trips between the two destinations.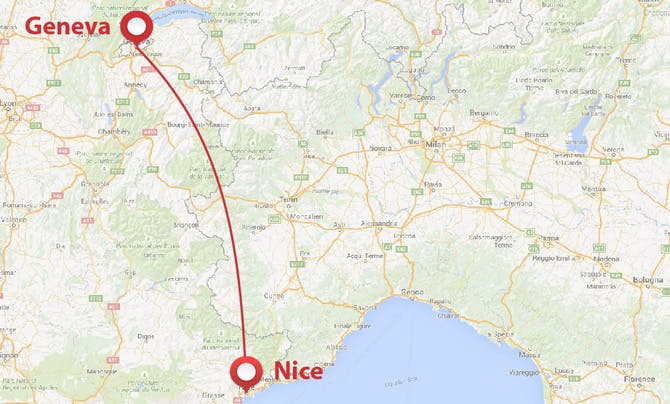 In some cases, clients simply want the best possible price for a private flight; others want to get there faster with a higher-cabin spec; while others upgrade to travel as a larger group, or for a VVIP luxury experience.
SAVE, SPEND OR SPLURGE?
If you're looking to travel by private jet between Geneva and Nice, here are three private jet pricing options where you can save, spend or splurge.
| | | |
| --- | --- | --- |
| SAVE | SPEND | SPLURGE |
| Cessna Citation Mustang | Hawker 900XP | Gulfstream G650 |
| | | |
| £2,630 (4 passengers) | £5,940 (9 passengers) | £35,000 (14 passengers) |
| The most popular VLJ (Very Light Jet), the Citation Mustang is the ultimate Air Taxi, perfect for short private flights for smaller groups. Widely available and cost effective, this is a very popular aircraft for this 45 minute journey. | The Hawker 900XP will get you there faster (37 minutes) with style as well as performance. One of the best-selling midsize jets, it offers a spacious cabin and luggage compartment for nine people, and is a very popular charter choice. | Faster still is the Gulfstream G650, taking just half an hour (Which might also be a downside if you want to luxuriate in the cabin of the world's most exclusive private jet). It's the ultimate statement upgrade for a special journey. |
PRIVATE JET AIRPORTS FOR GENEVA & NICE
Geneva International airport is an important and busy private aviation airport in the heart of Europe. The second busiest private jet airport in Europe, it offers a choice of four different FBOs or private jet terminals, dedicated to private jet services.
Nice Cote D'Azur airport is the main point of arrival for those travelling to the French Riviera. The landing into Nice is also world-class, voted the World's most stunning landing in the PrivateFly Airport approaches poll in 2014.
EMPTY LEGS BETWEEN NICE & GENEVA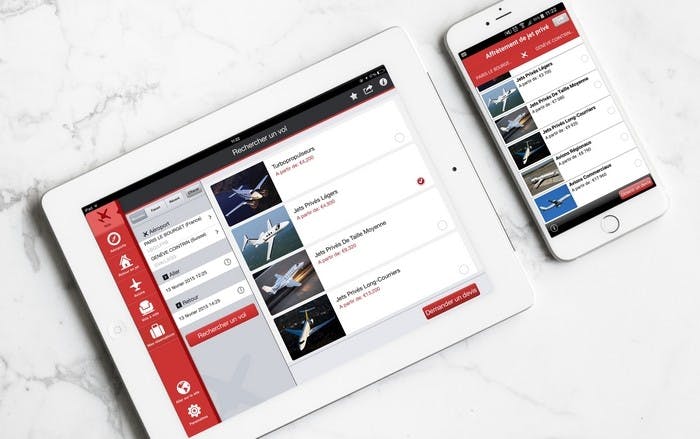 For private jet charter prices or advice from Geneva to Nice (or any global route) contact us or call the PrivateFly team on +(39) 0699367684 (24 hours)